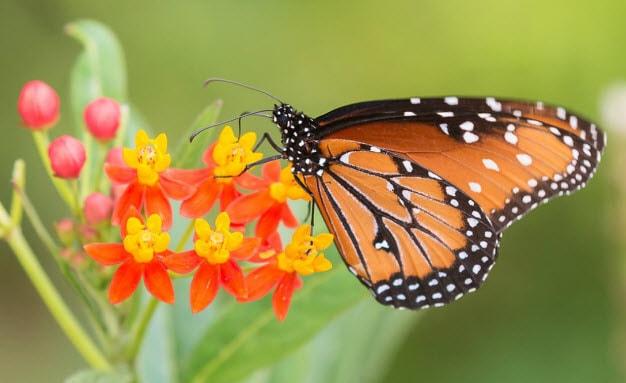 It's been a long, hot summer, but fall is finally creeping in, and with it comes cooler temperatures and the opportunity to partake in some fun autumn activities. One standout upcoming event is the Fall Butterfly Exhibit at the Desert Botanical Garden, which will allow guests to discover the beauty of Monarchs and fellow insects.
Free with paid general admission to the Desert Botanical Garden, the Fall Butterfly Exhibit is already gearing up to be a must-see attraction this season. Running from September 30 – November 19, 2017, the exhibit provides the perfect opportunity for those interested in desert wildlife to become educated about Monarch butterflies and other insects that play a role in our ecosystem. From pollinators to predators, there will be so much to learn about during the Fall Butterfly Exhibit.
Additionally, from October 7 – November 18, there will be a series of family activities offered during the exhibit. You can enjoy garden walks with butterfly experts, learn about milkweed and participate in the Meet the Caterpillars activity between the hours of 1 and 3 p.m. To learn more about butterflies before your visit, check out the Butterflies in the Garden page.
The Desert Botanical Garden is open daily from 7 a.m. to 8 p.m. Tickets can be purchased online; adult admission is $24.95, youth admission is $12.95 (3-17) and children under 3 get in free.