When you're in need of a new set of wheels, you may be ready to shop around for a new car. Unfortunately, there are many new car buying myths that prevent drivers from getting the best deal on the transaction. Here are the top new car buying myths to understand when shopping around for a different model.
1. You'll Get a Better Price Paying Cash
Many drivers assume that they'll get the best deal on a car if they pay cash rather than financing the vehicle. Dealers usually get incentives for financing a car versus a cash sale. Instead of paying the car off in full, you can put most of that cash back into your savings and go for a better deal financing the vehicle and choosing an option that works the best for your budget.
2. You Can Get a Better Deal on the Internet
As more people do online shopping for household goods and clothing, they also turn to the Internet when looking for their new car. Although it's easy to compare prices while shopping online, it doesn't necessarily mean that it's the best place to get a new car. Many companies like Costco or TrueCar sell your information to dealerships and honor pre-set prices that are advertised. Unfortunately, it doesn't guarantee you'll get a fair interest rate or warranty just because you got a good deal on the actual car.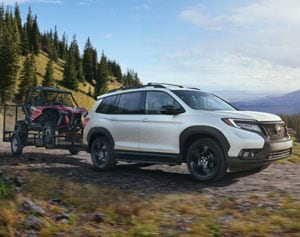 3. Shop Around at the End of the Month
One of the most common myths associated with purchasing a new car is that you'll get a better deal if you buy a vehicle at the end of the month when dealerships are looking to make room for newer models. Many drivers don't realize that dealerships often hit their target goal for sales by the end of the month and aren't necessarily as desperate to get you in a new car. In some cases, you can get a deal on a car if the dealership hasn't sold enough vehicles but it's not as common as you think. Take your time shopping around and buy the car when it's most convenient for your situation.
4. Don't Mention Your Trade-In Until the Last Minute
Some buyers have heard that they can get the best deal on a new model if they wait until the last minute to mention that they want to trade in the current vehicle that they own. Informing the dealership that you're looking to trade in your car can mean spending several more hours than necessary trying to make adjustments to the transaction. Be upfront and do your research on the value of the trade-in in advance to ensure that you know what you can afford when buying a new car.
5. Use Your Own Financing
Most people have been told that if they find their own bank or financial institution to obtain an auto loan that they'll get a lower interest rate than what the dealership offers. It's important to realize that bringing in your own loan is the same as paying cash for the car and will lead to the dealership losing money. In most cases, manufacturers are willing to offer competitive and low interest rates just to get your business and are willing to be more flexible on the selling price of the new car.
Contact or visit our dealership today to learn more about new car buying myths by speaking to one of our team members. We can show you around our large inventory of vehicles and also discuss our financing options that are available.