Keep Your Vehicle in Top Shape This Season
If you're like most people, you probably put your vehicle through a lot during the winter. Spring is generally a time where we go out more often and enjoy the weather. That most likely means that we'll depend on our vehicles to operate efficiently and without trouble. Spring cleaning should involve your vehicle as well. Servicing your vehicle at the beginning and end of the season will keep it running in top shape. A tune-up and replacing the cabin's air filter are two great and inexpensive ways we can ensure that our vehicles will run smoothly and efficiently all season long.
Why You Should Have Your Cabin Air Filter Changed Now
Our cabin air filter is what traps the dirt, allergens, debris, and anything else that could pollute the vehicle. During the winter season, our vehicles are driving in some extreme conditions and subjected to all the chemicals that are used to keep our roadways safe. A cabin air filter at the end of the winter season is typically very dirty.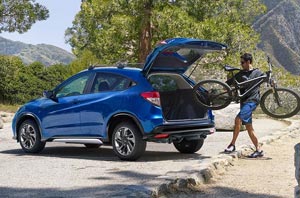 A dirty cabin air filter will not operate as well and can subject us to more pollutants in our vehicles. Since spring is known for allergens such as pollen, it's very important that this is taken care of at the beginning of the season. Even if you're not an allergy sufferer, breathing in pollen, allergens, and air pollution can have a negative effect on your health. This is especially true for those with children and the elderly. Keeping the air filter for your cabin clean by changing it will help to prevent these issues. It's an inexpensive way to ensure that we're breathing in the healthiest air possible.
Not changing the cabin air filter also means that the pollutants that haven't been filtered will blow around in your vehicle. This is especially true when you use air conditioning as it heavily relies on the blower. This also puts a strain on all the systems that regulate the air conditioner and the overall performance of the vehicle. Changing the air filter when necessary helps to avoid this strain and will keep your vehicle running more efficiently. Unnecessary repairs can also be avoided by getting a checkup at the beginning of the season to ensure everything is in good working order.
Schedule Your Air Filter Change Appointment with Us Today!
Our dealership offers many benefits including complete customer satisfaction. Our technicians will provide your air filter change service and advise you of any other maintenance that should be completed. Getting the air filter changed will keep you and your family healthy and comfortable all season long. Contact us and get your air filter change appointment scheduled with us, today!