When the AC in your vehicle starts causing trouble, you should immediately schedule an appointment with our service department. Sweltering in the summer heat is no way to spend a single minute of your day. Our certified technicians can help keep your AC running properly so you can stay cool and comfortable in your vehicle.
Top AC Repair Questions
Take a look at a few Q&A concerning AC repair and gain mounds of knowledge.
What Causes an AC Leak?

AC leaks are the cause of many malfunctioning units. When the hoses and seals that compose the AC unit begin to wear down, freon leaks and a plethora of other problems begin. Add moisture to the picture and leaks are almost always unavoidable.
How do You Test for AC Leaks?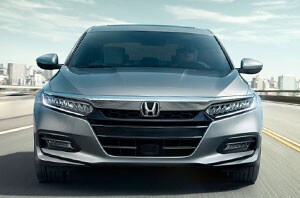 There are a couple of ways to detect a leak. Since the refrigerant used in AC units contain special dyes that show up under a blacklight, this is one of the most common diagnostic techniques. Sniffers are special AC leak detection tools that can also help detect trouble.
Why is There an Odor Coming From My AC Unit?
Sometimes, AC units emit odors when they're turned to the 'on' position. Never a pleasant smell, most people say that it is similar to mold and mildew. That's because it is usually one of those things causing the odors to build! A dirty air cabin filter or a moldy evaporator case will cause a stinky situation inside your car.
How Much Does AC Repair Cost?
Many factors impact the costs of an AC repair. The cause of the problem, make and model vehicle, and time of the year are a few of the factors. The sooner you schedule service, the better since it reduces added problems to the unit. Our service specials that rotate frequently will help you go above and beyond with competitive savings.
Why is My AC Blowing Out Hot Air?
You do not expect hot air to come out of the AC vents when you turn the unit on, but if there are problems within the unit, this might be an experience that you endure. Low refrigerant is one of the primary causes of an AC unit blowing out hot air, but it can also be caused by problems like leaks, blown fuses, faulty compressors, and similar problems.
Service Hours
Monday

7:00 am - 6:00 pm

Tuesday

7:00 am - 6:00 pm

Wednesday

7:00 am - 6:00 pm

Thursday

7:00 am - 6:00 pm

Friday

7:00 am - 6:00 pm

Saturday

7:00 am - 5:00 pm

Sunday

Closed