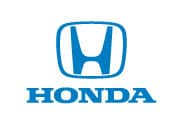 Buying a new car can be a little nerve-racking; it's a big purchase, and a lot's at stake. After all, it's the vehicle you'll most likely be driving for years to come, so you need to be sure you purchased the right one. That's why we offer a comprehensive variety of research and comparison tools for our customers. With the Bell Honda suite of Honda reviews, car comparisons, and information-packed videos, it's easy to find the car, truck, or SUV that exceeds your expectations. And the best part of all? All of this information is in one easy-to-navigate location.
To start learning more about Honda and its top competitors, choose the vehicle you're interested in below and click on "Research" or "Compare." Clicking "Research" will take you straight to a professionally written review of the Honda you selected, along with a helpful video that points out important aspects of the vehicle.
If you want to compare any Honda to one of its competitors or another vehicle you're thinking about purchasing, click on the "Compare" link underneath its picture. From there, select from dozens of cars and get the real scoop on how Honda compares to automakers like Toyota, Nissan, Hyundai, Ford and more. All of this information comes from reputable sources like Car and Driver, Motor Trend, and J.D. Power and Associates and is compiled by a third-party automotive research company. Get the straight facts and shop smart with Bell Honda's reviews and car comparison tool. Go ahead and dive in!