Used Cars for Sale in Phoenix
If you are thinking of getting a used car in Phoenix, we invite you to visit our dealership. Why choose us? For starters, we offer a large, constantly-updated inventory of vehicles to choose from. If you've been considering getting a used Accord, Civic, Pilot, or any other Honda, be sure to check our inventory, as it may be in stock! Even if we don't have the car you are looking for immediately, we may have it soon. To learn more about our inventory and how we can help with your car shopping needs, give us a call or visit our location in Phoenix to learn more.
Benefits of Buying Used Cars
Getting a used car can be a good deal for a variety of reasons. When you buy a used car, you save money on car payments upfront and over time. You can also get more high-end amenities for less money, and you have access to more information about the type of car you want to get, which in turn lets you make a more informed decision.
When you buy a used car, you don't have to worry about additional fees like a more costly state sales tax, which can add hundreds of dollars to the car's price tag! Although new cars come with a number of new features and amenities, they also lose their value much more quickly than a used car. While you'll probably still have interest payments with a used car, you can look forward to lower total monthly payments for a lease or a loan. Used vehicles are also considered less of a theft risk and have lower-cost components, which makes them less expensive to insure.
Over time, a car's value gradually declines. This also helps you get more for your money. When you buy a used car, premium features like leather seats, a sunroof, and a higher trim level are a much more realistic option. While you'd have to pay a premium for these amenities with a new car, you don't have to worry about those expenses when you buy a pre-owned car. And because those features tend to stay in demand, your car will have a higher resale value, too.
A third advantage of getting a used car is that you have access to research, reviews, and other helpful information that can help you learn more about the car you want to get. When you buy a new car, on the other hand, you don't have this information to guide your decision.
Quality Used Cars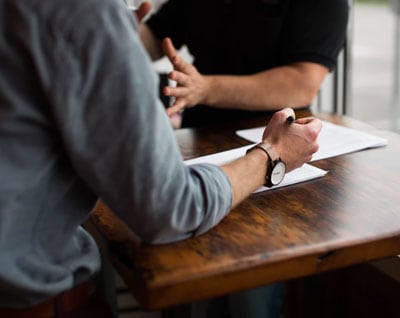 When you buy a used car, you don't know who owned it beforehand. While this can create some uncertainty in terms of quality and reliability, we put your worries to ease. Every car that arrives at our dealership is thoroughly checked by our mechanics to make sure it has no problems. Only when we can say a car is mechanically sound do we add it to the inventory. 
There are many things to consider when you're looking for a used car. Although we can't choose a car for you, we supply a broad variety of vehicles to choose from, and we have a professional, customer-oriented staff on hand to answer your questions. If you are in Tempe, Glendale, Mesa, or any other city in the Phoenix area, we are conveniently located in Phoenix. To learn more or schedule a test drive, just call or visit our website today.
Want to learn more about a particular vehicle? Check out our
Vehicle Showroom
, allowing you to configure your own car, truck, minivan or SUV while also learning the technical specifications and available features for each model.