You might not often think about your car's battery, but it really is one of the most important parts on your car. Due to its overall necessity, it's vital to keep an eye on your battery and to make sure that it receives regular car service in Phoenix.
To help our customers better understand battery service, we've put together some tips on how to best maintain your battery, as well as some warning signs of potential battery failure.
Car Battery Care Tips
There are many ways to extend your car battery's life, including getting regular service at your local Phoenix Honda dealership. But you can also do things at home and while driving that will help your battery last a bit longer.
Limit Short Driving Trips
You might not realize it but it takes a lot of power to get a car to crank. For that reason, its best to limit the amount of times you do crank your engine, which means trying to find ways to limit the amount of trips you take. If you can walk or ride a bicycle instead of driving, it's not only better for your health, but also better for your battery!
Don't Use Accessories While Idling
We recommend avoiding idling as much as you can, as it can drain your battery quicker than expected. But if you have no choice, we suggest avoiding the use of electronic accessories, like your iPhone, if they're plugged into your car. Doing this will kill your battery faster, causing you to need a Honda battery replacement sooner than necessary.
Avoid Parking in the Sun
Phoenix summers are brutal and deadly for car batteries. For this reason, we recommend always looking for a shady spot when parking, especially if you don't have access to a garage at work or at home.
What Causes Car Batteries to Fail?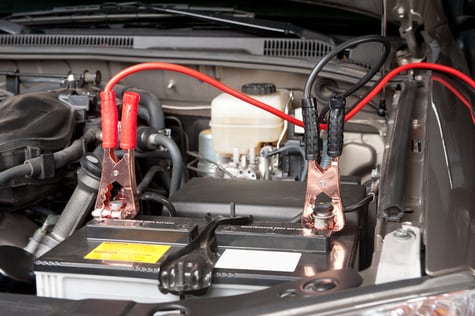 The above are just a few reasons why your battery might fail, though an uncleaned battery with corroded terminals and a battery that hasn't been used in a long time are also things that can cause batteries to die.
If you think your battery might be close to failing, look out for the below symptoms:
Engine won't start or cranks only a few turns of the key
Your battery case is bloated and leaking
Your fluid levels are low
Your battery warning lights comes on
Bell Road Battery Service & Replacement
Before choosing a Meineke or Discount Tire to work on your new or used Honda car, get a quote at Bell Honda - a top-notch service facility right here in the heart of Phoenix. Our staff of certified technicians can diagnose any battery issues you may be having and recommend maintenance or repair if needed.
Simply schedule an appointment with us today to find out more about the services we offer and to discover why so many Valley residents count on our North Phoenix auto repair shop.
Service Hours
Monday

7:00 am - 6:00 pm

Tuesday

7:00 am - 6:00 pm

Wednesday

7:00 am - 6:00 pm

Thursday

7:00 am - 6:00 pm

Friday

7:00 am - 6:00 pm

Saturday

7:00 am - 5:00 pm

Sunday

Closed