Benefits of Replacing Your Cabin Air Filter
Many people often underestimate the importance of having a clean cabin air filter installed. Over time, the cabin air filter accumulates a lot of dirt and grime that can circulate in the car as passengers spend time inside. The filter is beneficial because it traps odors and smells that attempt to enter the vehicle from the outside environment.
The design of the filter allows it to trap a lot of dirt and pollution to protect your health. You can breathe easier with the cabin air filter installed.
You can avoid contact with different pollutants and allergens while spending time driving in different settings. Bugs and leaves also won't clog the HVAC system and will get trapped by the filter.
How Often Should I Replace My Cabin Air Filter?
Most cars require replacing your cabin air filter every 12,000 miles to keep the inside of the vehicle clean and sanitary. You can try replacing it in February before the spring season arrives to prevent pollen and allergens from entering the cabin. Please consult your owner's manual to learn more about when to replace the part because it depends on your make and model. In some cases, you may need to replace it sooner, around 5,000 miles, if you live in a rural area where a lot of dirt is present.
There are a few signs to look for to determine if your air filter is at the end of its lifespan. The cabin can start to develop a musky odor. The air intake ducting can also start to whistle at random times. The heating and air conditioner can also be compromised and fail to work as well.
Certified Automotive Technicians

Replacing your cabin air filter is an easy task for our certified automotive technicians because of their training and experience. They're qualified to work on all makes and models to accommodate all types of drivers.
Only Quality Automotive Parts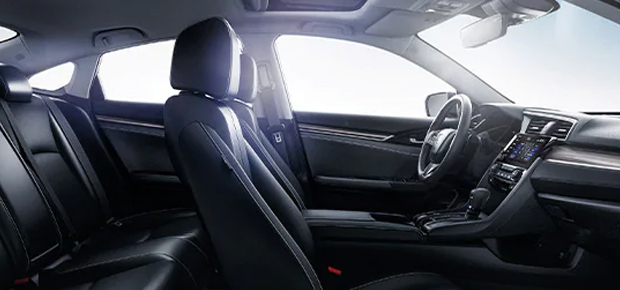 Dealerships are more reputable places to bring your vehicle for service because they only use OEM or original equipment manufacturer parts. The parts are higher quality and can last longer than aftermarket parts that are commonly used at other types of auto shops.
We're here to help you schedule an appointment at our location when it's time to replace your cabin air filter. Our friendly team will treat your car as if it were their own and will make you feel a part of our family.
Hours
Monday

8:00am - 9:00pm

Tuesday

8:00am - 9:00pm

Wednesday

8:00am - 9:00pm

Thursday

8:00am - 9:00pm

Friday

8:00am - 9:00pm

Saturday

8:00am - 9:00pm

Sunday

10 am - 7 pm