As a parent, there is nothing more important to you than your children's safety. There's nothing that you would not do to prevent anything from getting in the way of that safety and to ensure their protection. Once they become a teen driver, that concern is amplified to a very high degree and there isn't a parent that has not had a sleepless night waiting for a teenager to turn the front door key when arriving back home. That's why the 2018 recognition by the Insurance Institute for Highway Safety (IIHS) of pre-owned Honda vehicles is so important. The IIHS recognized several pre-owned Honda's as a better choice for teen drivers after a national survey was conducted and 83 percent of parents of teen drivers said the car purchased for their teen was previously owned.
It's important to note that the IIHS is an independent and nonprofit organization that uses scientific data in its dedication for reducing the loss of life, injuries and property damage caused by motor vehicle crashes. Since 1959, the IIHS traditionally publishes a detailed list of used vehicles that the institute believes are not only affordable but also meet certain safety criteria specifically for teen drivers. Using two major tier levels for recommending vehicles, the IIHS established "best choices" and "good choices" for determining which list the vehicles are added to.
The pre-owned Honda Accord coupe and Honda Accord sedan both made the IIHS best choice list for midsize cars 2013 and newer, and the Honda CR-V made the best choice list for 2015 and newer. When it came to Minivans, the IIHS chose the 2014 Honda Odyssey and newer for the best choice. All of the vehicles were from a starting price range of $20,000 or under. The IIHS good list included the 2012 Honda Accord sedan in the midsize category. Additionally, the Honda Element for model years 2007 through 2011, the 2012 Honda CR-V and newer, for small SUV's, and the Honda Odyssey for model years 2011 through 2013 each made the IIHS good list. All vehicles were chosen from a starting price range of $10,000 or under.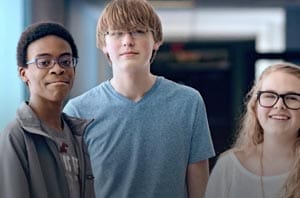 The IIHS reviewed each vehicle for crashworthiness, crash avoidance, and crash mitigation, which included moderate overlap front, side, roof strength, and head restraint tests, as well as driver-side small overlap front test, to determine its safety.
IIHS defines safety using four main principles and makes recommendations based on those guidelines. For starters, the IIHS has a principle belief that teen drivers should refrain from driving vehicles that have a high horsepower rating because powerful engines have a tendency to entice them to push limits beyond their level of experience. Secondly, they've come to the conclusion that bigger and heavier vehicles are safer. Based upon significant analysis conducted using insurance data, the IIHS concluded that teen drivers have a decreased likelihood of crashing those type of vehicles.
The IIHS established a third principle that Electronic Stability Control (ESC) is an absolute mandatory feature for all vehicles due to the teen driver having a greater control navigating around curves and slippery road conditions, which has a comparable safety record as seat belts. Finally, the IIHS has a principle of adhering to the National Highway Traffic Safety Administration (NHTSA) rating when the vehicle receives a four or five-star rating by NHTSA. Additionally, the IIHS reviews all recall information.
We welcome you to visit Bell Honda to find out more information and to take a test drive of any pre-owned Honda that might interest you or your teen driver. As a preferred Honda dealership, we're committed to providing excellence in customer satisfaction. Our dealership is the recipient of Honda's President Award, and we have a high percentage of repeat customers to our dealership. Stop by soon and see what makes us so special!