Benefits of Windshield Wiper Replacement
Most drivers don't pay much attention to the windshield wipers until they need them. However, when you're driving through a downpour or a heavy snowstorm, you want to know that your wiper blades are in top shape. The windshield wipers are an important part of your car's exterior safety system. They make sure that you can see clearly out of the windshield to avoid getting into a crash. Letting the wipers get too worn out significantly reduces visibility from your vehicle, which is dangerous for you and other drivers on the road. Keeping up with windshield wiper maintenance will also avoid the costs associated with an accident, including expensive car repairs and medical bills. Maintaining the windshield wiper blades can also prevent damage to the windshield. Wipers that are frayed can cause chips and cracks in the windshield glass. The cracks can get worse over time and eventually cause the windshield's glass to break completely.
How Often Should I Replace My Windshield Wipers?
Unlike other types of vehicle maintenance, there is no concrete rule for when to have the wiper blades replaced. Most manufacturers suggest changing the wipers at least once every year. You may need to replace the wipers more often, up to twice a year, if they aren't made of high quality to start with, or use the wipers often to clear the windshield of snow, dust, ice, or water. If you notice that the windshield wipers are not clearing the windshield as well as they usually do, don't hesitate to contact our dealership to have an expert technician look at the wipers to check for wear and tear.
Certified Automotive Technicians

Your satisfaction and the health of your car are top priorities at our dealership. To provide optimal service, we provide quality care for all vehicles with our team of certified automotive technicians. Our technicians are specially trained in windshield wiper replacements. Since they work on all types of cars, you are welcome to visit us for repairs even if you do not drive a Honda. Let us know what type of vehicle you own, and we'll help schedule an appointment.
Only Quality Automotive Parts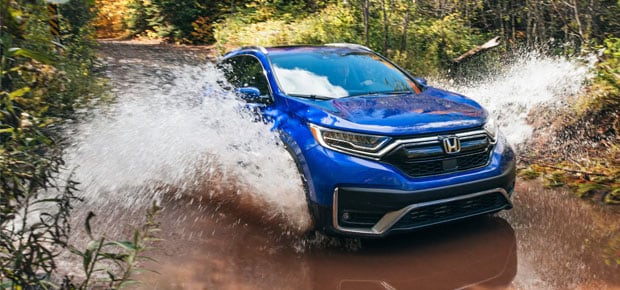 As part of our commitment to customer service, we make repairs using the highest quality replacement components. If your car needs new wipers, we'll replace the blades with original equipment manufacturer (OEM) parts made by your car's original manufacturer.
Contact our dealership today for details and to request a windshield wiper replacement.
Hours
Monday

8:00am - 9:00pm

Tuesday

8:00am - 9:00pm

Wednesday

8:00am - 9:00pm

Thursday

8:00am - 9:00pm

Friday

8:00am - 9:00pm

Saturday

8:00am - 9:00pm

Sunday

10 am - 7 pm