Are you searching for a new or used Honda vehicle in the Scottsdale area? Our Honda dealership offers a remarkable selection of vehicles. At our Honda dealership near Scottsdale, we don't just sell cars. Our sales team offers much more than that. We provide our customers with an experience to remember. When visit our dealership, our primary mission is to meet your automotive needs and help you find your next vehicle.
New and Used Honda Vehicles for Sale Near Scottsdale
Honda is one of the leading automotive brands in the world. At our dealership near Scottsdale, our staff is proud to represent the Honda brand. If you're in the market for a reliable and stylish new or used vehicle, look no further than our Honda automobiles. Vehicles in the 2019 Honda lineup include the Civic, Accord, Insights, Odyssey, HR-V, Pilot and Fit. From new and used SUVs to sedan vehicles, our dealership has an attractive selection of cars in different models, colors and styles.
Our automotive specialists inspect each car on our lot - including new cars. When you purchase one of our vehicles, you can be sure that you are getting a quality new or used car. There are so many vehicles on our lot that you'll have to come to our dealership to see them in person. Our vehicle selection changes frequently. It's a good time of the year to shop for new and used Honda vehicles at our dealership. Visit or call our dealership to see all that we have to offer.
Do You Service Vehicles Near Me?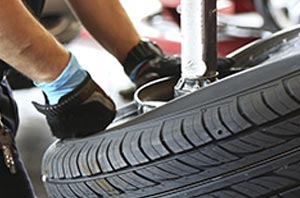 After you purchase your vehicle, you'll need to find a reputable Honda service center for your vehicle. When you schedule your next service, look no further than our service center near Scottsdale. Our skilled service technicians can perform various types of services including oil changes, brake repair, transmission service, tire change/rotation and engine service. We make it easy for our customers to schedule services for their vehicles - online, in person or by telephone. For your next repair or maintenance appointment, bring your vehicle to our local Honda dealership.