Honda Dealer Near Tempe
If you're in the market for a new Honda this year, let our dealership help you out. You'll get a warm welcome when you contact us for assistance and advice on purchasing your new Honda. You will also get access to various vehicles to choose from with our vast, continuously updated inventory. We are proud to be an inclusive dealership that wants to make the car shopping experience accessible and enjoyable for everyone.
We offer a premium selection of new and used vehicles to meet your lifestyle, budget, and needs. Rest assured, all of our cars are thoroughly tested and evaluated before they are available for sale. Even after you buy a car, we're here to take care of your car's service, and maintenance needs down the road with a state-of-the-art service and repair center.
New and Used Honda Vehicles for Sale
At our dealership, you may very well find the Honda of your dreams. From sedans to crossovers and SUVs, we stock a variety of Honda's most popular vehicles. New or used, be sure to let us know what Honda you are looking for, and we can help you drive home in your dream car. We give you the option of quickly and easily browsing our inventory right from your own home for convenience.
Without even visiting the dealership, you can check our website for the current inventory. If you see a Honda that you want to try out, contact us to let us know when you'd like to schedule a test drive. If you have any questions throughout the process, we will gladly answer your questions. You can also inquire about our rigorous multi-step inspection process, which we use for both new and pre-owned models to ensure they are safe, reliable, and fit for the road.
Honda Service Near Tempe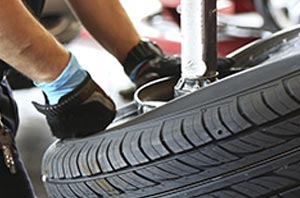 Even after you buy a car, we want you to remain a happy customer. At some point, your Honda will need service and maintenance as you continue to drive it. We are here to assist with your car's ongoing maintenance and service needs, which might range from a simple oil change to more complex repairs if your vehicle is involved in an accident or a part breaks. If your car needs to have a part replaced or repaired, we will send it home with only the highest quality replacement part, which is called an original equipment manufacturer component. No matter what your car's needs are, contact our friendly service department for an appointment.